我哋幫客人搵到已經停產超過10年全新勞力士116598SACO 豹面DAYTONA 鑲鑽玫瑰金豹紋帶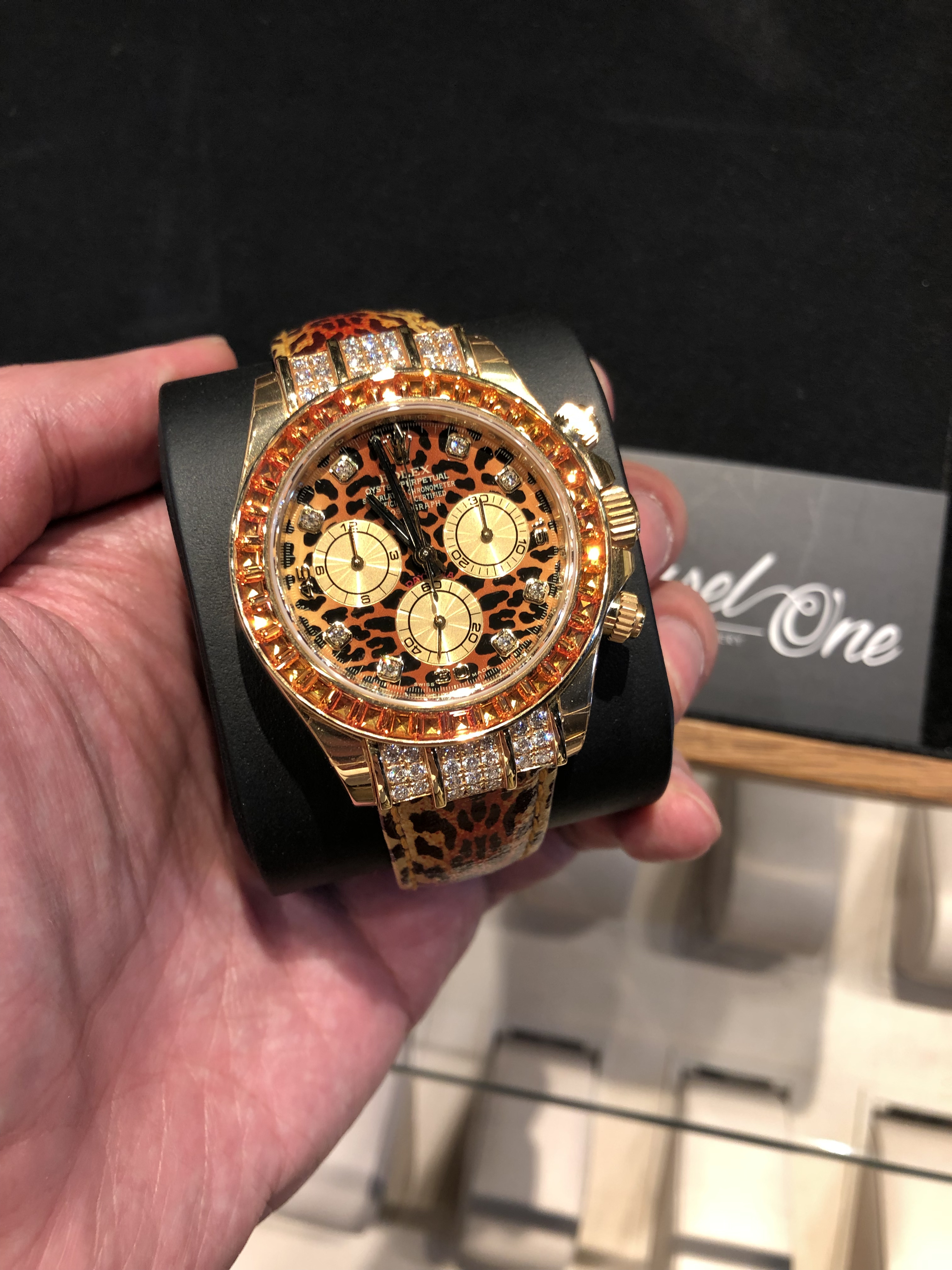 2009年已停產既豹紋勞力士

116598SACO

,仲有保養?
係!你冇睇錯,我冇寫錯!仲係全新!!客人鍾情呢款Rolex

116598SACO
已經停產超過10年,而佢原本亦以為只能夠搵到二手錶,但經過我哋搜索過後,仲幫佢搵到一隻全新嘅錶。
點解仲會搵到新錶,而且仲有保養?因為有代理商一直收藏此錶不放賣,而我哋同佢一直保持非常良好嘅合關係
。再經我哋多番誠意遊說,總代理商終於首肯放賣
,正如圖中所見,保養卡仲係非常簇新。透露一下,呢隻錶價錢已突破一百萬!~
假如各位客人有心儀嘅model想搵,歡迎聯絡我哋,Basel One一定會盡力為您搵到心頭好。
品牌:勞力士
型號:

116598SACO
BRAND NEW ROLEX 116598SACO LEOPARD DIAL ROSE GOLD WITH DIAMOND DAYTONA LEOPARD
SKIN BRACELET
This is discontinued Rolex

116598SACO

. Still under warranty?
Yes, and even it is a brand new one. Our customer likes this Rolex

116598SACO
very much. This model was discontinued over 10 years and he thought he would able to find a pre-owned one. Eventually, we found a brand new one for him.
It was mainly because we are keeping very good relationship
with distributor. They released it to us after several times of lobbying.
As you may seen, even the warranty card is a new type. And the price is over one million.
If you are still looking for some model, we will try our best to source for you!
Brand: Rolex
Model:

116598SACO
Material: Yellow Gold set with Sapphires